---
This year with:
Alien Vampires (IT/UK)
In Mitra Medusa Inri (DE)
Rue Oberkampf (DE)
Raskolnikov (CH)
… and more will be announced!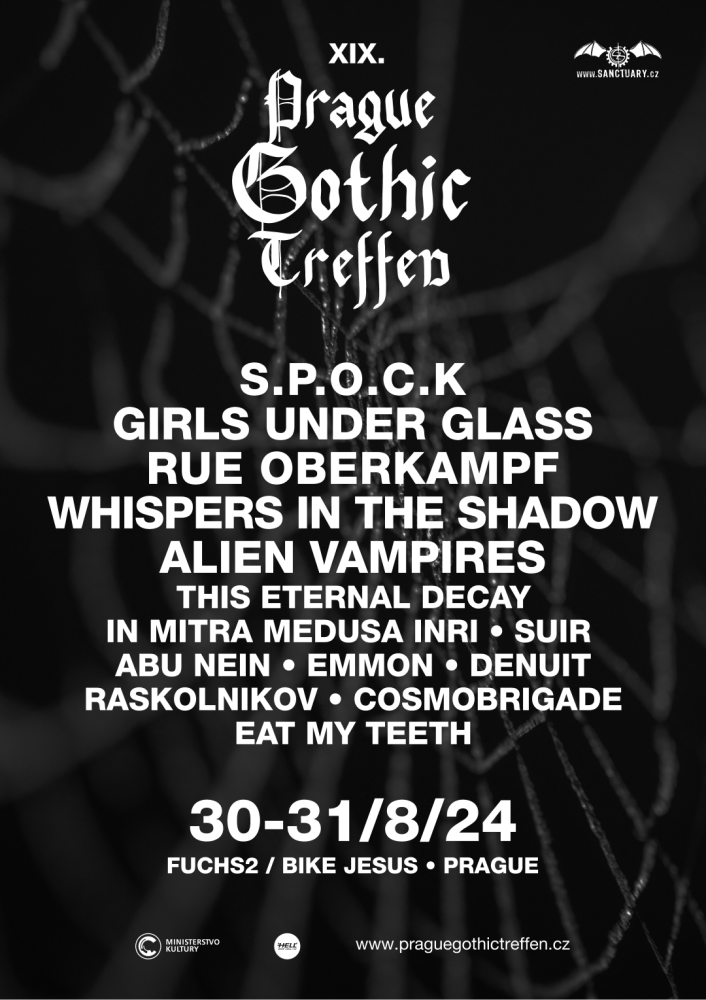 ---
Tickets
---
About
The event was created in 2004, about a year after we founded the first Czech gothic portal/webzine Sanctuary.cz. The concept of the world's largest gothic gathering Wave Gotik Treffen in Leipzig (hence the name) totally fascinated us, and we wanted to bring at least a piece of it to Prague. Over time, the PGT began to develop its own face and attract not only visitors from the Czech Republic, but also increasingly from abroad.
The current form of the PGT is always based on two parallel stages (Guitar and Electro stage) in two different clubs, between which visitors can stroll, meet and mingle. Among the festival's guests were e.g. Clan of Xymox, Kite, Das Ich, Covenant, Ash Code, Then Comes Silence, Rein, Actors, Empathy Test, Black Nail Cabaret, Frank The Baptist and many others. But even though the line-up is important, the "meeting" (German: "Treffen") is the main thing PGT wants to provide for its visitors. It's a space where you can get to know people from all corners of Europe. The traditional Saturday Gothic picnic is an ideal opportunity for this, to meet new friends and enjoy the second night of the PGT to the full with them.
All this creates an unique atmosphere of togetherness of the dark subculture that makes Prague Gothic Treffen what it is - the most sought-after gothic gathering in Central Europe. It's your space. Your home in the dark heart of Europe. We bid you welcome…
---